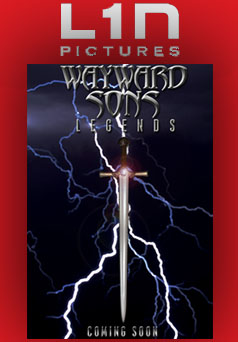 LIN PICTURES TEAMS WITH RED GIANT FOR WAYWARD SONS
Lin Pictures and Red Giant Entertainment Inc. (OTCQB: REDG) have announced that they will be co-producing a feature film together based on the wildly successful Red Giant Entertainment comic book property, Wayward Sons: Legends. The comic follows the exploits of two groups of aliens who crash landed over five thousand years ago on planet earth. The resulting war between the two immortal factions would inspire every myth, legend and fairy tale throughout human history.


"The Wayward Sons comics present a great framework for an event science-fiction movie that explores ancient mythologies from various cultures around the world," said Producer Dan Lin, head of Lin Pictures.


Read more about this at THE HOLLYWOOD REPORTER or MARKETWIRED.