REDG CEO BENNY POWELL Q&A
Benny Powell hosts a Shareholder Report on July 31st at 7pm ET live on YouTube.

---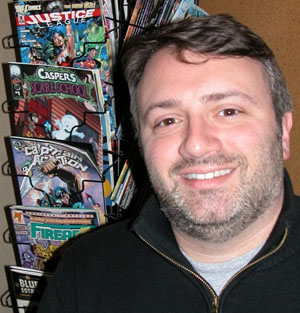 FORMER DC COMICS AD SALES MANAGER JOINS RED GIANT
Veteran comic book advertising sales specialist Kris Longo has joined Red Giant as Advertising Director. Longo has over 15 years in consumer advertising sales with a strong list of past advertisers and specific expertise in the comic book industry. Longo will be tasked foremost with selling advertising for the Company's ad-supported free comic "Giant-Size" line, which will deliver over one million books weekly to comic book and specialty store retail locations.

Longo is a contributor at well-known Bonfire Agency as VP of Advertising Sales, launching the ComicsUnited Advertising Network and bringing a host of new advertisers to independent comics. Prior to Bonfire, he successfully developed award-winning, effective integrated comic-focused advertising programs for a variety of top brands in his role as Manager of Advertising and Custom Publishing for DC Comics. Presenting comic culture-targeted marketing solutions to brand names as diverse as Subway, LEGO Of America, Colgate Max Fresh, and IFC, Longo led DC to unprecedented success with attracting non-endemic brands.


Read more on this story at MARKETWIRED.