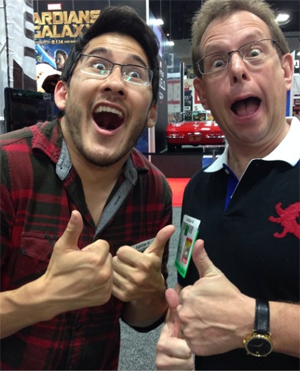 MARK FISCHBACH JOINS REDG BOARD OF DIRECTORS
Mark Fischbach has joined Red Giant Entertainment's Board of Directors. Fischbach, who is widely known across the internet as Markiplier, has built a YouTube fan base of more than 4.2 million subscribers on his gaming comedy channel markiplierGAME. To date, his channel has generated more than one billion views, putting him in a rarefied group of 'YouTube Billionaires' that includes such household names as Beyonce, Justin Bieber, and Katy Perry. For the week of November 7, Fischbach's channel was the 27th most viewed channel on YouTube and 15th most-viewed US-based, ranking higher than channels like College Humor, Comedy Central and Rihanna. YouTube, a Google company, is the third most popular website in the world.


Read more on this story at MARKETWIRED and read the accompanying 8-K at OTCMARKETS.COM.